Technology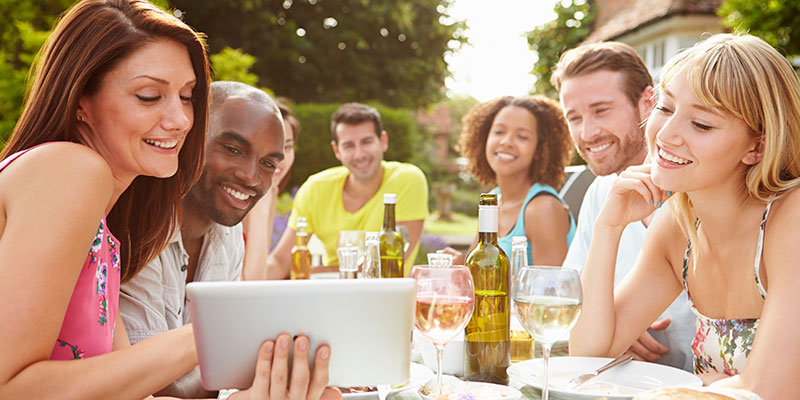 Advanced Technology for Better Dentistry
At Natural Smiles Dentistry, we believe our Salt Lake City patients deserve only the best when it comes to modern dental techniques and technology. That's why we're proud of our dedication to continuing education and our investment in the latest technology that makes dental work faster, more comfortable, longer-lasting, and better than ever before.
3D Imaging
3D imaging technology has truly revolutionized the field of dentistry as we once knew it. Patients used to have to sit still with a mouth full of nasty goop in order to have impressions taken for orthodontic or restorative work. Today, we use 3D imaging technology to take 3D digital images and convert them into 360° digital models that give us a more complete, more accurate, and more convenient picture of your oral structures.
Air Abrasion
Air abrasion is like a tiny sandblaster we use to remove areas of infection or decay, without having to remove any healthy tooth structure along with it. Air abrasion makes our work more conservative, more accurate, and more comfortable for our patients.
CariFree®

CariFree® is a wonderful system of products that helps patients prevent tooth decay. If regular brushing and flossing, and regular visits with your Salt Lake City dentist are not enough to keep tooth decay at bay, we may recommend CariFree® products to help minimize acidity and balance your pH to promote better oral health.
Digital X-rays
Our patients love our digital x-ray machines that make dental x-rays safer and more convenient than ever before. Digital x-rays use less radiation which makes them safer for the human body (always a plus) and can be taken in a matter of moments right from the dental chair. Patients can view the x-rays alongside the dentist to help give them a better understanding of their oral health.
Intraoral Camera
In the past, the only way we could get an up close and personal look at the inside of your mouth was by getting up close and personal with the help of a tiny dental mirror. Today, intraoral cameras give us a much better look at the surfaces of your mouth for earlier diagnosis and better treatment planning.
Laser Dentistry

Laser technology is another revolution in the dental and healthcare industries. At Natural Smiles Dentistry, we use laser technology to detect cavities before they become visible to the naked eye. We also use lasers to perform soft and hard tissue treatments that once required scalpels and sutures. This includes LANAP® laser gum disease treatment that eliminates the need for invasive surgical techniques, making treatment much more conservative and comfortable with better results.
CEREC® Milling Machine

Our CEREC® milling machine is one of our patients' favorite pieces of technology in our office. CEREC® takes an entire off-site dental lab and shrinks it down to a single piece of chairside equipment. Restorations that used to require messy impressions, temporaries, and multiple visits can now be designed, fabricated and placed in a single appointment!
Painless Injections
Our patients also love of our painless injection technology – fancy that! Painless injections use a gentle pulsing vibration to block the pain receptors, effectively making injections virtually painless. Don't let your fear of needles prevent you from getting the oral healthcare you need! Natural Smiles Dentistry is happy to offer painless injections to make for a more comfortable, pain-free dental experience for our patients.
CBCT Machine
Our patients love CBCT scans because they're non-invasive, painless, and remove the need for messy impressions. In under a minute, the Cone Beam Computed Tomography Machine can provide us with a panoramic view of your head, neck, and jaw. High-resolution 3-D images make diagnosis and treatment planning more precise, paving the way for exceptional results.
T-Scan
Our T-Scan digital occlusion analysis system allows us to see where we couldn't before in terms of analyzing the bite and its forces. Advanced digital software helps us identify areas where your teeth may not be fitting together properly, where there are high forces, and the relationship of occlusal surfaces. This helps us eliminate destructive forces that may be causing you pain, or that may cause problems for a restoration. T-Scan technology minimizes the need for adjustments and repeat visits following a restoration, and helps us preserve your oral health and your dental work for as long as possible.
Give us a call!
If you'd like to learn more about our technology, or are ready to schedule a visit, we would love to hear from you! Contact your Salt Lake City dentist, Dr. Brickey at Natural Smiles Dentistry today by calling (801) 997-6655 or schedule online!