Frequently Asked Questions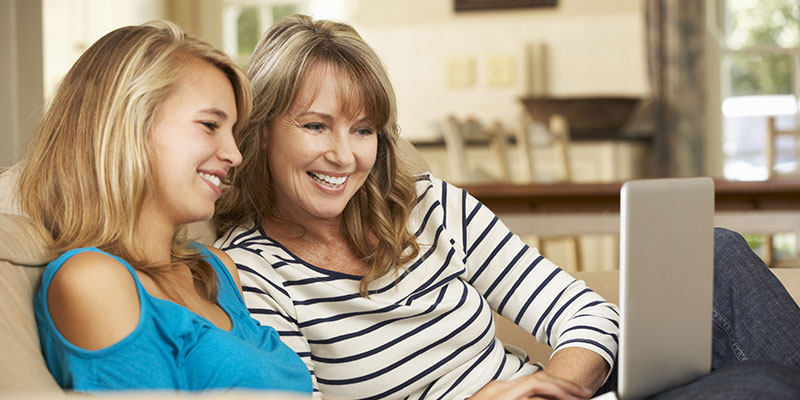 Everyone has questions before visiting a dentist, or when looking for a new dentist. Here are some common questions and answers we get all the time. If you don't find the answer you're looking for, don't hesitate to contact us!
Click on a question below to view the answer.
What do I need to bring for an office visit?
If you are a new patient, we always appreciate it if you bring in the appropriate informed consent form. Our office will email you the necessary forms that you will need for your first visit after you contact us.
I'm new in town. Can I become a patient?
Absolutely. Dr. Brickey is currently welcoming new patients.
Do you use digital x-ray technology to reduce radiation exposure?
Yes! Our modern dental technologies include Digital Radiography, which boasts a dramatic reduction in x-ray radiation exposure and enhances the diagnostic ability of our doctors and staff. The first time you see the images from our intra-oral cameras you will have an incredible view into your own dental condition, which can lead to better communication between you, our doctors, and staff.
What about wisdom teeth? Do they always need to come out?
Wisdom teeth can function as an extra set of molars when they are healthy and properly positioned. Quite often however, problems develop that necessitate their removal. If they become impacted, or misaligned, wisdom teeth can cause pain, swelling, jaw stiffness, and other maladies.
An often misunderstood procedure, wisdom tooth removal in the proper hands can be a simple, relatively painless experience, and have limited discomfort or impact to your daily life. Dr. Brickey worked closely with several oral surgeons while completing training at the University of Utah Medical Center in the techniques of Advanced General Dentistry and Dental Surgery, and currently has a close working relationship with several local oral surgeons. He loves to help people with their wisdom teeth. If he can't take care of it, he'll make sure you are treated by the best in Salt Lake City.
I grind my teeth. Can you help?
For too many people, teeth grinding or bruxism is a nightly or daily problem. Dr. Brickey has spent much of the past 18 years studying the causes, results, and treatments for this increasingly frustrating and commonly occurring problem. If you've ever had a night guard that you couldn't wear, Dr. Small and Medium Business (SMB) Brickey and his staff can often help to modify it or they can prescribe a different style which can help to prevent the loss of your precious teeth. Of course our goal is to help you understand WHY you grind your teeth, and then to work with you in figuring a way to either prevent it entirely, or to prevent the destruction to your teeth and jaw joint. If you've ever been told you grind your teeth, but you haven't done anything about it, please ask us about how we can help you.
My child plays sports. Can I get a custom mouth guard made to protect their teeth?
We also offer the latest techniques and materials to provide and protect your children and yourself from tooth damage and concussions with custom mouth guards. These properly fitted, perfectly formed mouth guards can offer high levels of impact protection and comfort without interfering with speaking or breathing. Every top athletic team member now uses mouth guards to protect their teeth & gums from impact & injury during sporting events. There's a simple reason for this – it works! Save your teeth, gums, jaw, as well as your friends from impact damage to your teeth. They are cost effective with maximum benefits. Ask us about custom mouth guards today!
Do you have a strong prevention program designed to prevent diseases and promote long lasting health benefits that doesn't cost an arm and a leg?
Yes! Our patients deserve to be empowered and educated in every way possible to have exceptional dental health without spending money on unnecessary products and services. Several factors ultimately affect the final cost of treatment, such as the severity of the procedure required and your insurance coverage. No matter what situation you're in, our team will work cooperatively with you to provide excellent care and service in the most affordable way possible.
Do you refer your patients to specialists for treatments or surgical procedures that you are not appropriately equipped for or experienced to perform?
Always! Our talented and highly experienced team is equipped to handle almost any situation in house, but whenever it is necessary to refer you to another specialist we will make sure you receive the best care possible. If we are not able to provide you with the best service and care in a particular area, we will refer you to someone who is a master in what they do.